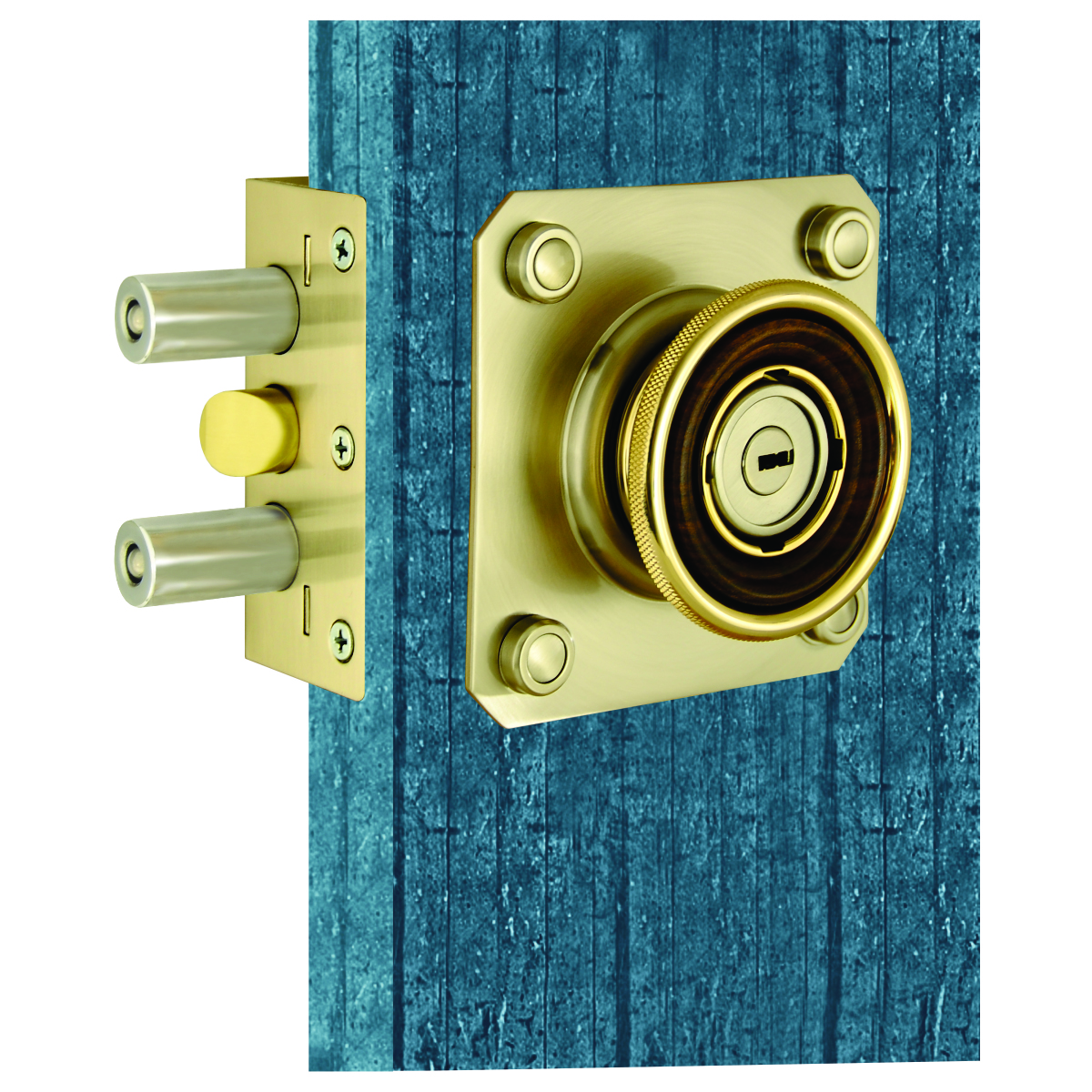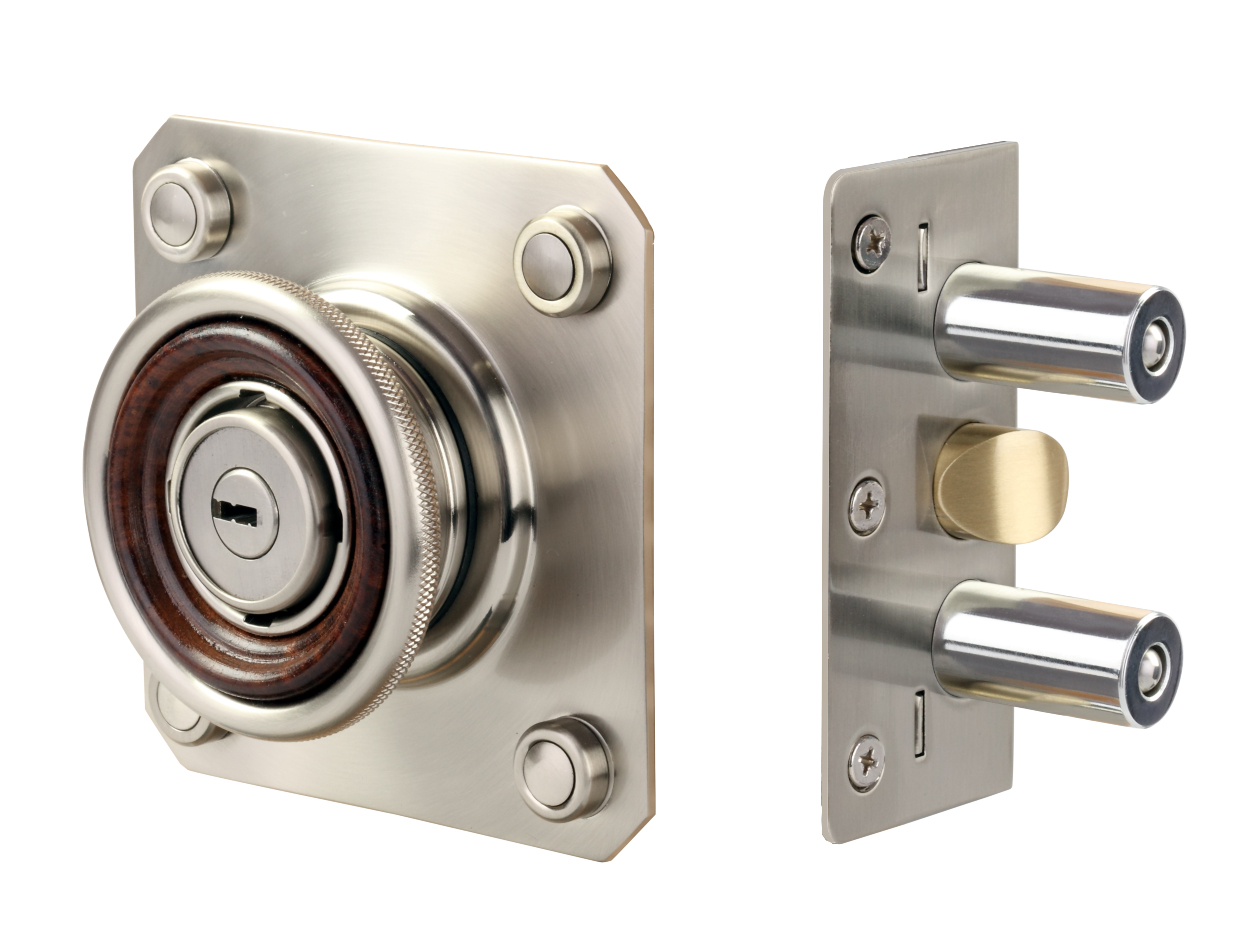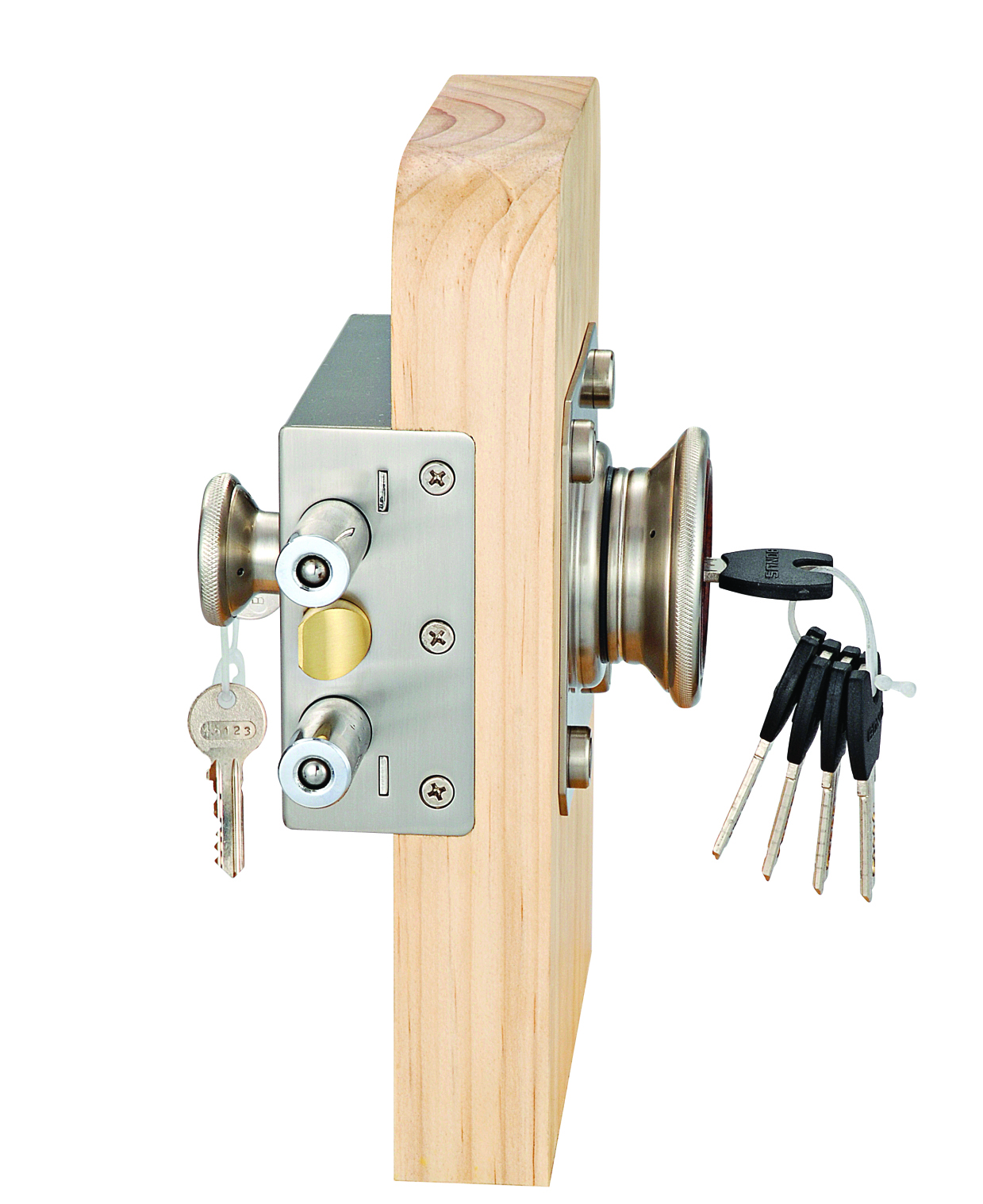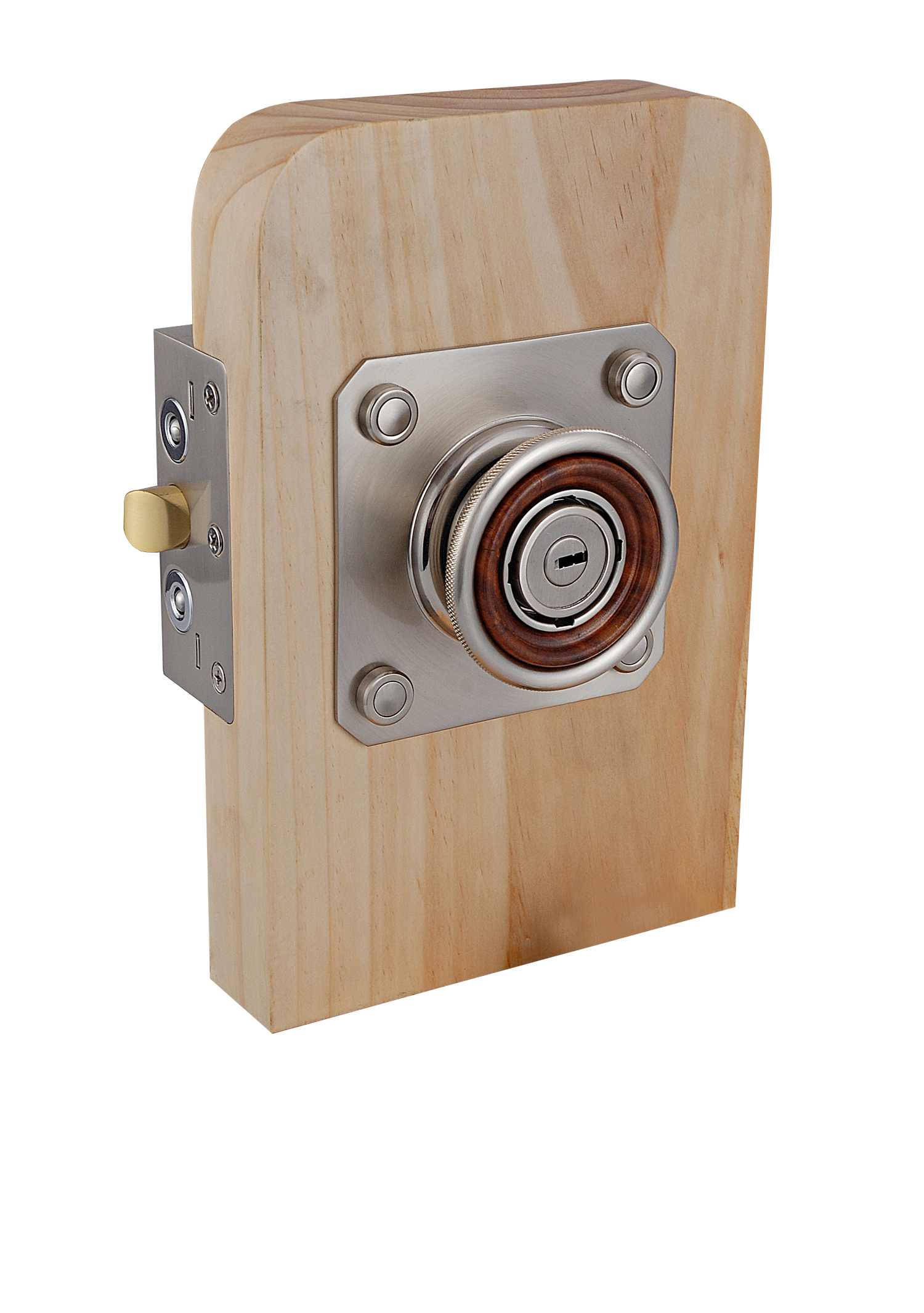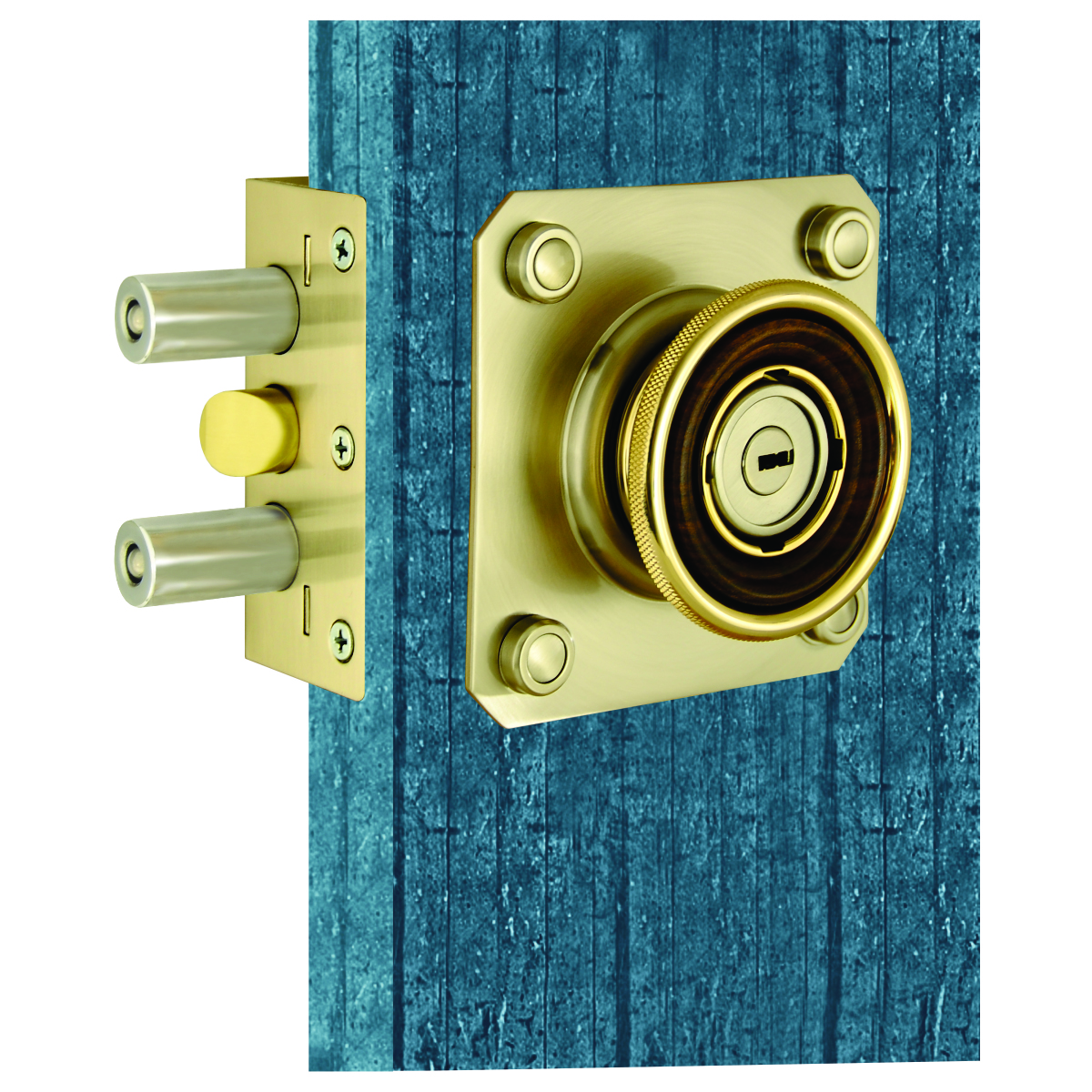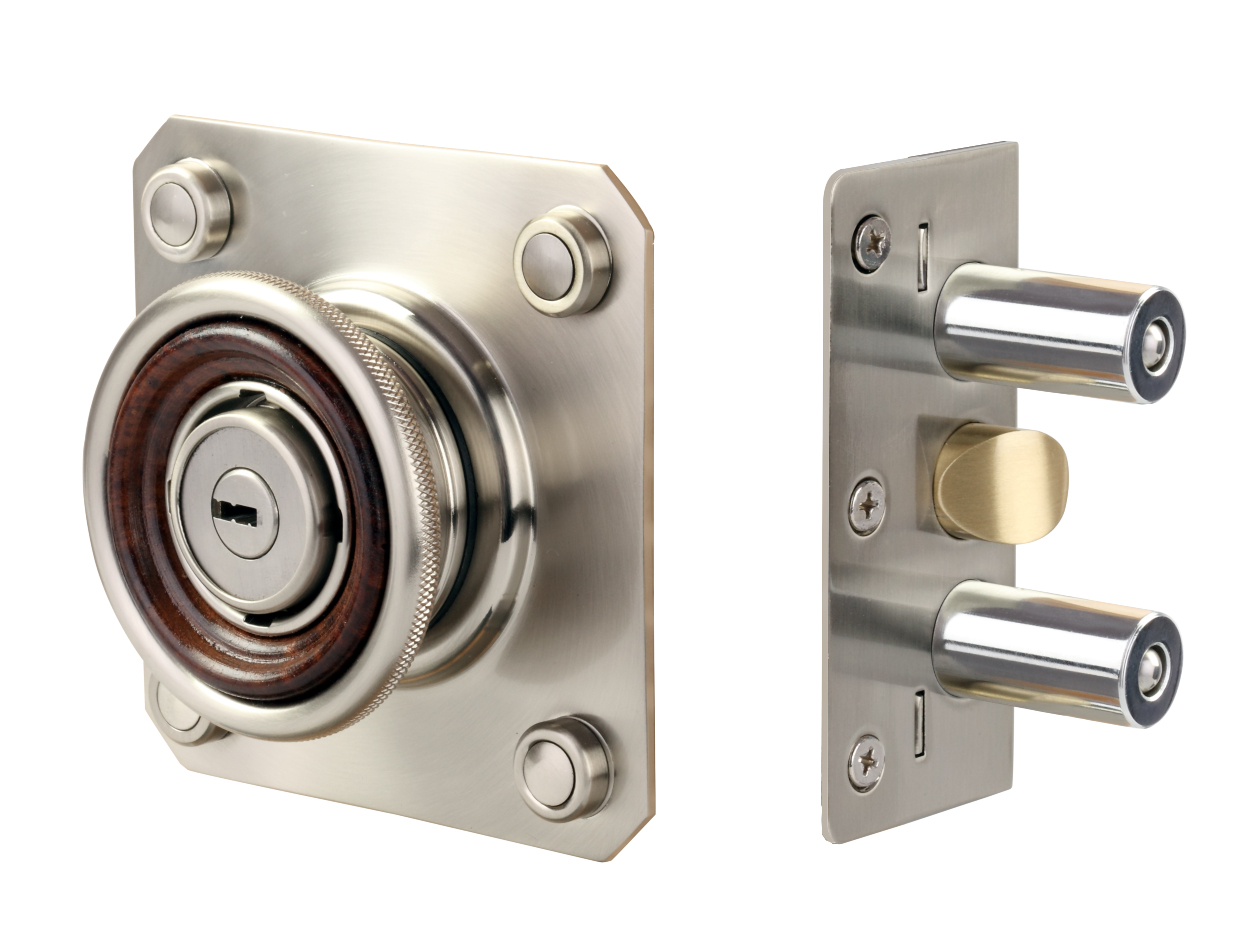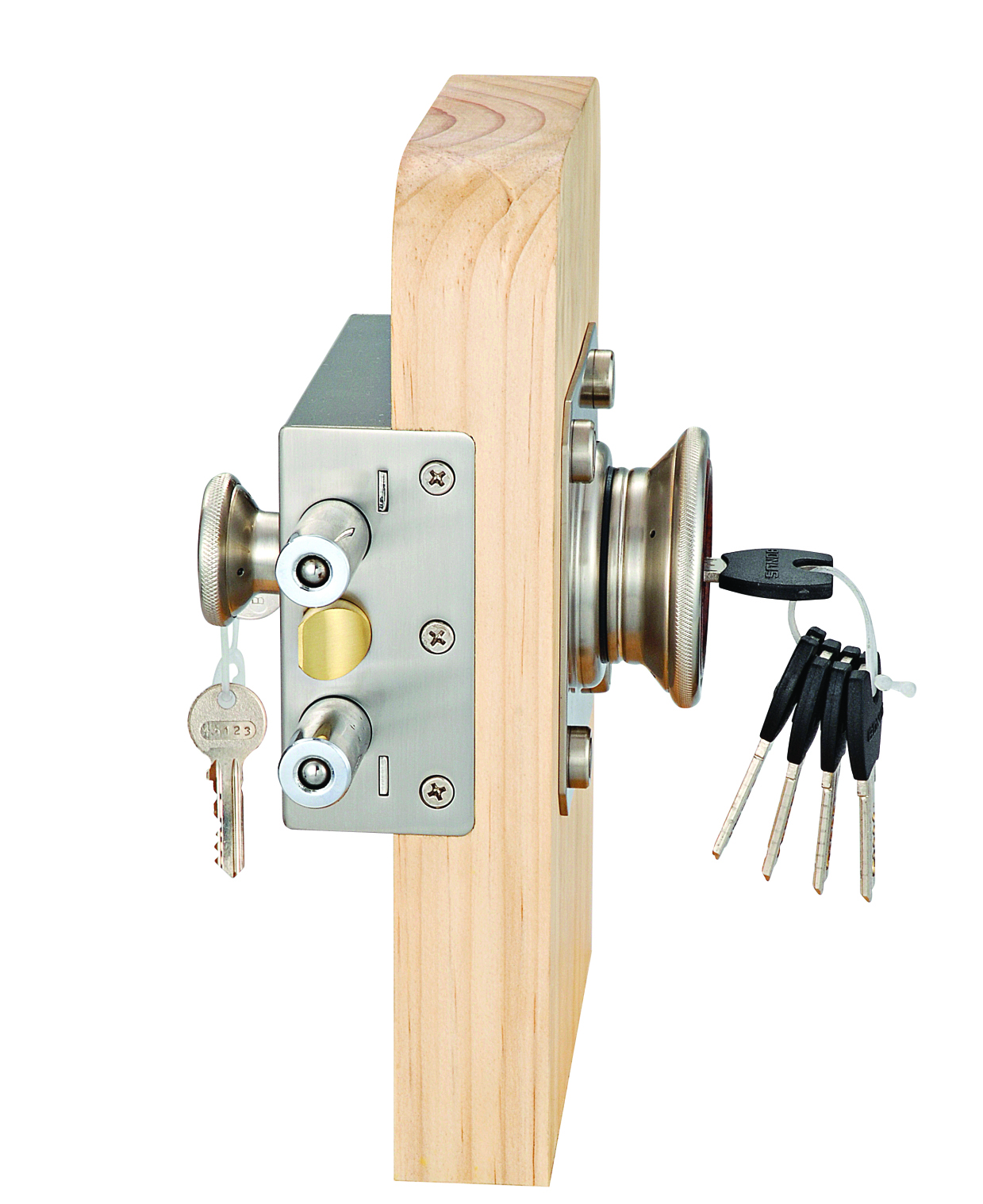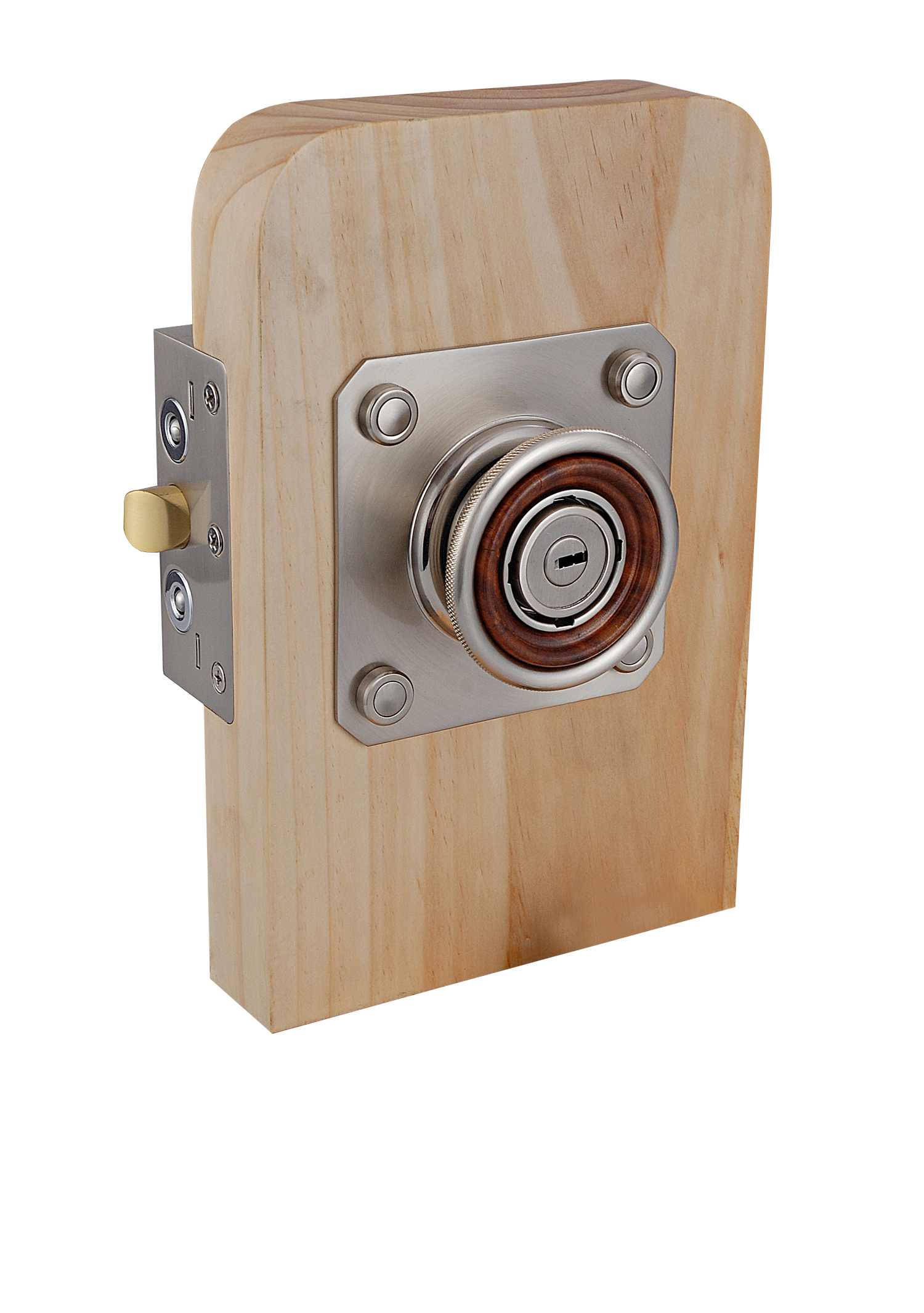 Specifications :
Case: Steel case, powder coated fnish; Case Depth 140mm; Back set 75mm.
Bolts: 2 nickel plated steel bar bolts with hardened high carbon steel alloy pins, Bolt Length 34mm.
Striker: Steel case, powder coated fnish.
Latch: Extruded brass section.
Pin cylinder: High security pin cylinder with 5 nickel plated dimple keys; Cylinder operates on a 180-degree rotation.
Outside Knob: Reinforced sheet & solid brass with wooden ring.
Finishes: Brush brass, Brush steel, Brass antique, Silver gold, etc.
Protected by electrophoretic lacquer coating/ plating.
Inside Knob: Extruded brass. Knob Height 28mm; Diameter 40mm.
Converter Button: Extruded brass.
Security Chain: Steel chain; nickel plated fnish.
Line Diagram :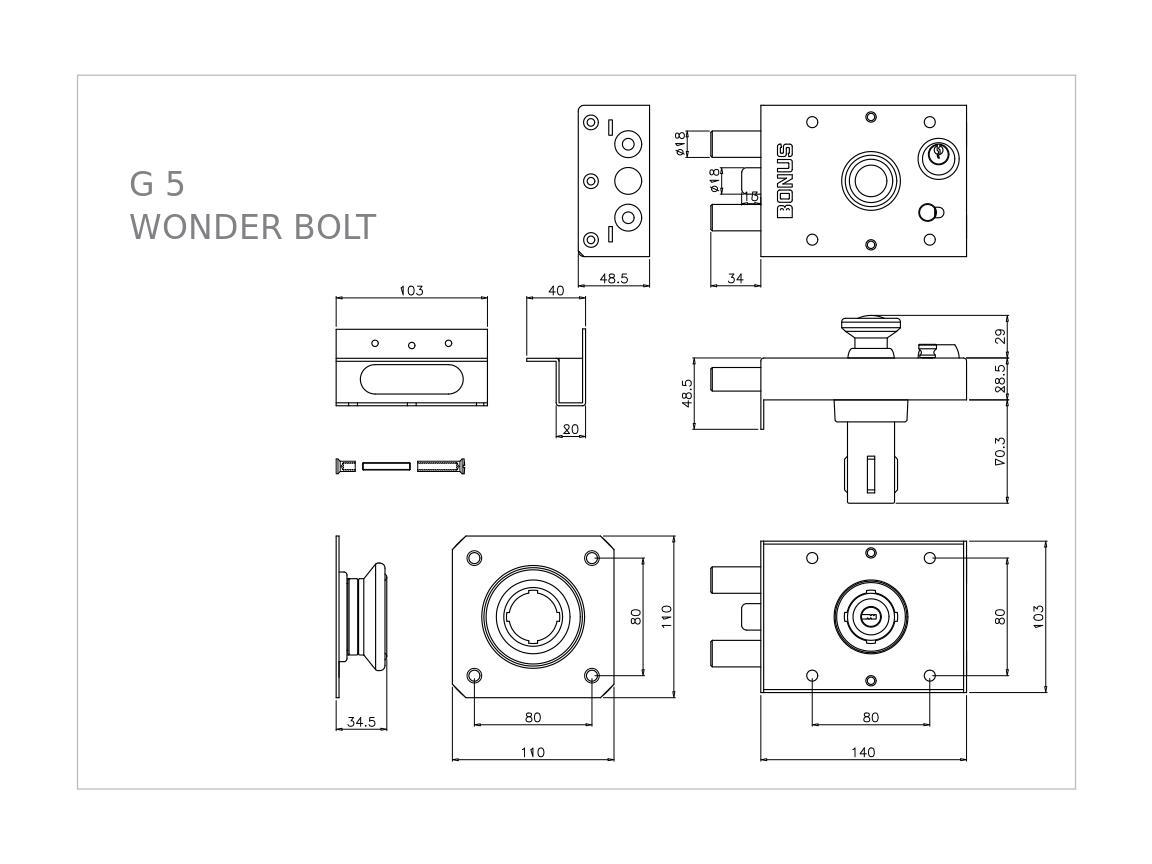 DOWNLOAD